The silly season is here and we intend to share our favorite Christmas finds right up until the last minute for those who are still undecided on what to get who.
Here we have our favorite gift ideas for under $50.
Atari Arcade for iPad by Duo games
This is an awesome little novelty gadget for anyone into gaming who wants to combine the oldskool with the newskool.
Simply download the Atari greatest hits app for Duo games and you can enjoy classics like Asteroids, Centipede and missile command.
Device is designed for up to 2 players and is compatible with Ipads generations 1 through 3.
Rrp: $59.99 Available on Amazon.com for $49.99
Flex Ipod nano wrist band
We think this is a must have accessory for anyone into gym/fitness or just looking to shape up for the warmer months.
The Flex ipod nano wrist band has a headphone port and a charging port all integrated into a stylish wrist watch design. Just connect your nano and go.
rrp: $50 from Incase


Hamilton beach personal cup pod brewer
Got a Kris Kringle or Secret Santa to buy a gift for?
How about the Hamilton beach personal cup pod brewer.
This is sure to make your co-workers day, this mini brewer will fit conveniently onto a desk and brew a hot cup of Joe in less than 3 minutes with easy to use, hassle free coffee pods.
rrp: $24 from riteaid.com
Blue velvet vanilla cake
Now this looks good and it must be because it was voted one of Oprah's favorite things 2012.
This moist blue velvet vanilla cake has a cream cheese filling and topping and is decorated with festive snow flakes and silver beads.
The cake measures 7'', serves 6-10 and is also available in red and pink velvet.
Bon appatite.
rrp: $41.95 or $34 with coupon from carousel cakes.
Canine cuisine cookies
Don't forget the pets! My fur kids celebrate a birthday on Christmas eve and I know how much they look forward to receiving their stockings.
These freshly baked cookies boast human grade ingredients and 50 gourmet snacks per box for only $9.99 at Miles Kimball.
Woof!
Endless Eyes Pro Eye shadow Palette by Colorama
I guess it's obvious to see why it's called the endless eyes eye shadow palette. A girl can never have enough eye shadow.. not me anyway.
This beautiful palette has all current season brights and all the earth tones you will need for a long time to come.
The best part about this palette is that it is only carries a

rrp of $10 from eyeslipsface.com
Fantasy Jewelry Box Emerald-Hued Earrings
These emerald drop earring are stunning for any special occasion and are sure to please any special lady in your life.
rrp: $25 from fantasyjewelrybox.com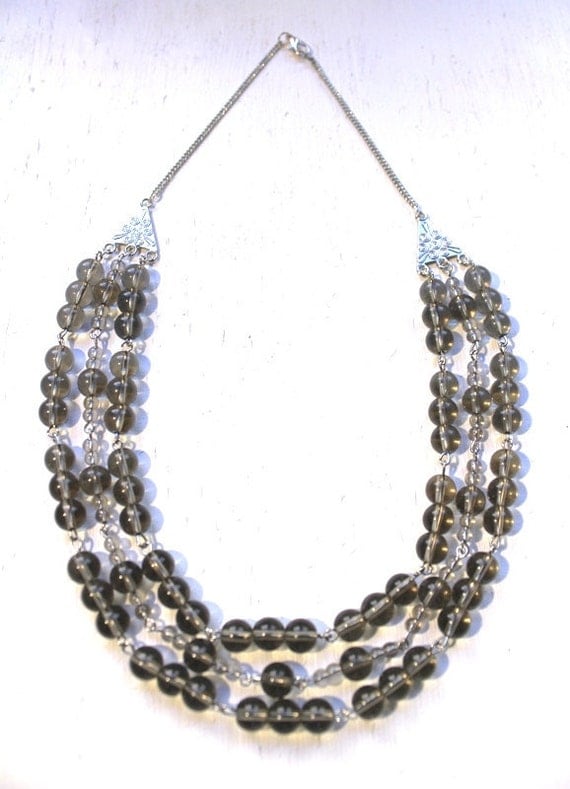 This smokey gray glass beaded necklace is part of our Modern Vintage collection.
The retro design comprises three strands of beads strung onto silvertone eye pins.
$49.00 from GoS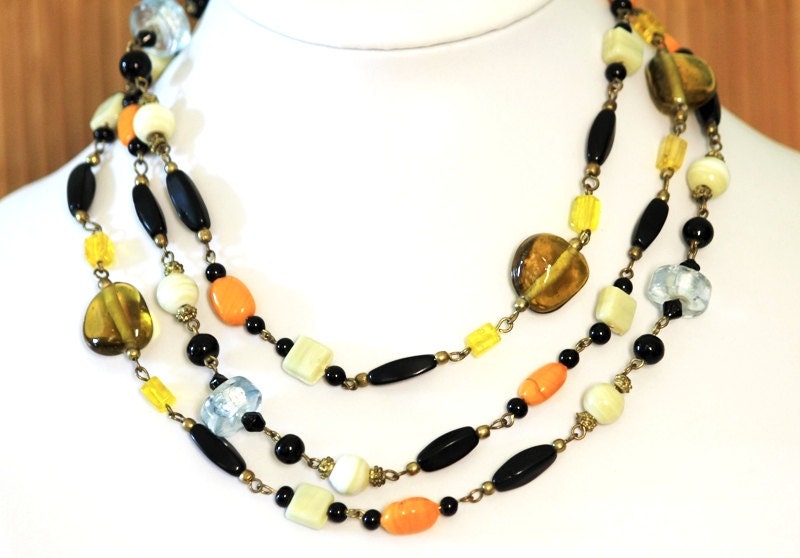 Multi color - Extra long beaded necklace. Beautiful earth toned handcrafted glass beads, hand threaded onto brass eye pins.
$49.00 from GoS
The World's Largest Gummy Bear
Now if you're buying a gift for a foodie like myself there are some great novelty gift ideas out
there that will give you bang for your buck and make your recipient very happy indeed.
The world's largest Gummy bear weighs in at 5 pounds or about 2.5kg and comes in a variety
of 11 flavors from the Liliputian originals line. This big bear serves over 50 people with a rrp:
$30 from giantgummybears.com
Customized Visa Debit Card
These customized Visa debit cards make the perfect gift for the person who has everything
already, just load it up with your choice of $10 - $250 you can't go wrong.
Mel @ GoS