Hot on the heels of the U.S presidential election we have to admit a few of us were glued to our news feeds for reasons other than who would be elected the 44th president of the United States of America.
That's right, many women world over paid extra close attention to the election trail to keep up with first lady Michelle Obama's impeccable sense of fashion and she did not disappoint!
We decided the first lady deserves homage for her great sense of style, so we compiled some of our top picks from her years as the woman behind the man and included some of our favorite finds to help you steal her style.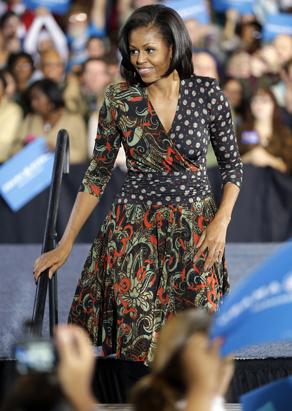 Mrs Obama is definitely not afraid to mix it up with print and bright colors and she loves an contrast with a ballet flat.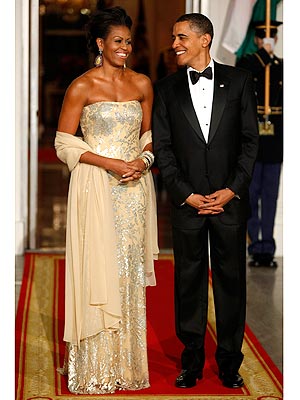 Michelle Obama selects cuts that enhance her best features - those arms, opting for bright colors,prints and texture in both her everyday and formal wear.