That's right I'm the Grinch, the one who wishes I had a fresh tree every year just so I could have the satisfaction of turfing it out at the end of Christmas.
There is nothing I hate more than dressing a Christmas tree. I hate the idea of it, I hate it from October through new years. I hate packing it up. I hate the fact that it looks like Santa broke in and vomited on my tree no matter how many times I take it apart and start again.
I hate that it takes at least three go rounds until it looks acceptable. I hate that I find myself redressing it at least two more times before the day itself.
I hate how it's always lopsided, we got a new tree and lo and behold it too was lopsided. I hate trying to prop it up with boxes and gifts to give it the illusion of standing on it's own.
I hate the un-boxing, I hate the smell of the tinsel on my fingers. I hate the mess the tinsel leaves. I hate that my baubles fall off and roll behind the sofa or smash upon impact.
Yes, I am the Grinch who wishes we could celebrate festivus. How I hate that damn tree.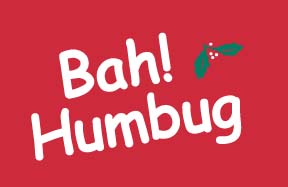 Mel @ GoS